Content Marketing at Conventions: Why You Should Consider a Camera Crew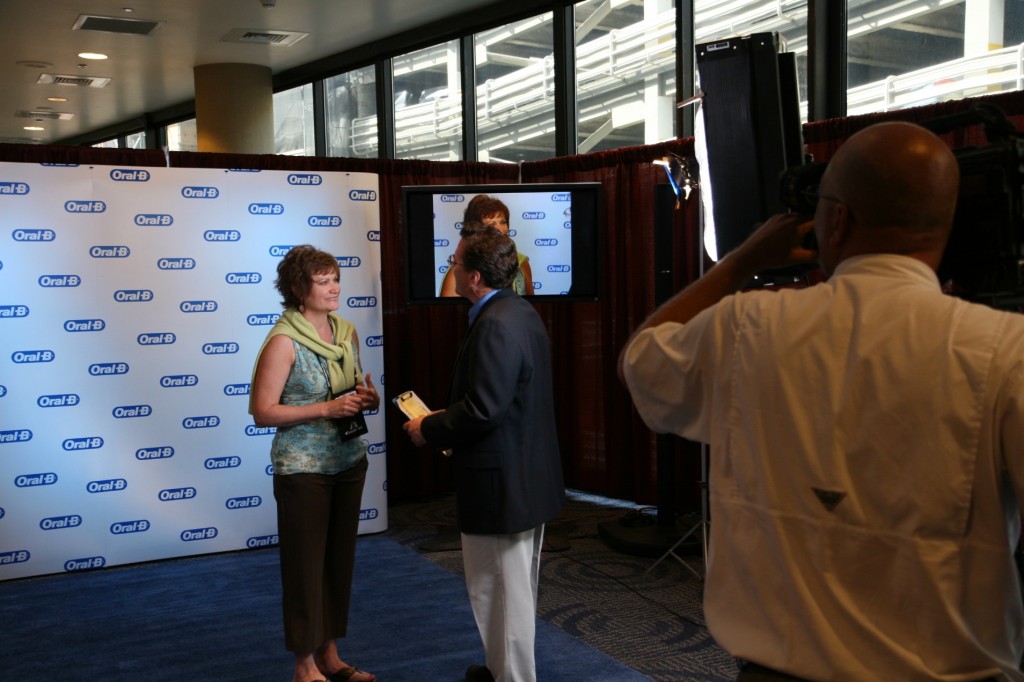 With today's focus on visuals, documenting your company's convention and trade show presence should be part of your marketing budget. Yet we often are surprised when clients don't have a plan for showing higher-ups and other stakeholders just how successful their booths, demos and other activities were.
Sure, photos and video can be captured for free with phones and personal cameras. Professionally shot video, on the other hand, communicates the quality of the experience, allowing you to craft a recap that shows off why your company should continue to invest in trade shows and other live events.
But don't stop there. Quality content can be repurposed to help you market externally as well.  Consider:
Filming your featured presentation, then breaking the footage into segments for an online series.
Filming demos as stand alones that can be used on your website or by sales reps in the field.
Interviewing your experts live for segments that can be included in blog posts or shared via social media.
To get the most out of your investment in a professional camera crew, follow these tips.
Create a content plan. Map out what you want to capture and where it will be showcased. This helps ensure you don't return from an event missing the one piece of content your managers and marketing team want to see.
Compare crews and costs. It may seem like a money saver to hire in the convention city, but money is wasted if the crew doesn't deliver what you need. Our clients often use our video directors, who understand their needs and equity — and who we trust to do quality work — then allow them to vet and hire other crew members on the ground.
Clear it with the venue. Make sure you understand and follow any restrictions on filming at the event.
Get releases. If you're planning to use footage of attendees publicly, you'll want signed permission forms. We use a boilerplate release and work with our clients' legal teams, if necessary, to make sure everyone is covered.
Be efficient on-site. Time is money, so designate a point person to help the crew get what they need as quickly as possible.
For more information on our video services and capabilities, check out MPG's video production page.